The Texas Demographic Center projects continued growth for Central Texas. Our region has experienced significant population growth in Bell, Coryell, and Lampasas Counties, adding approximately 26,719 people between 2010 and 2016. Population projections for 2045 show that the region is likely to continue growing over the next twenty to thirty years, and could reach over 700,000 people.
Regional Population
Occupations, Wages, and Growth
Occupations were ranked by analyzing three factors: number employed, five-year growth, and average annual wages. The top 20 occupations, as ranked, are shown here. Note that not all industries are represented – this is a snapshot of the most numerous, growing, and well-paid occupations from a list of 460 SOC job fields, grouped by industry, across the Killeen-Temple MSA. See the Bureau of Labor Statistics for a complete explanation of the Standardized Occupation Codes (SOC).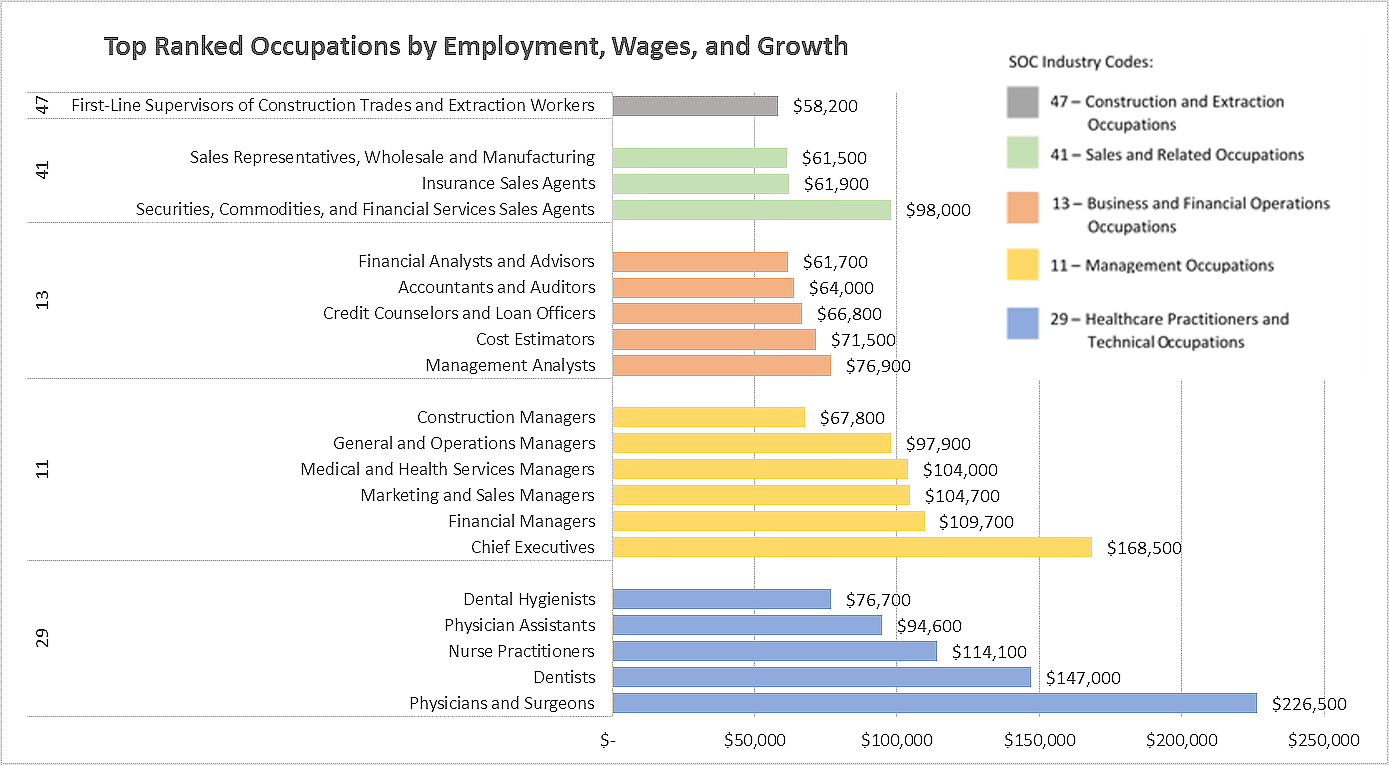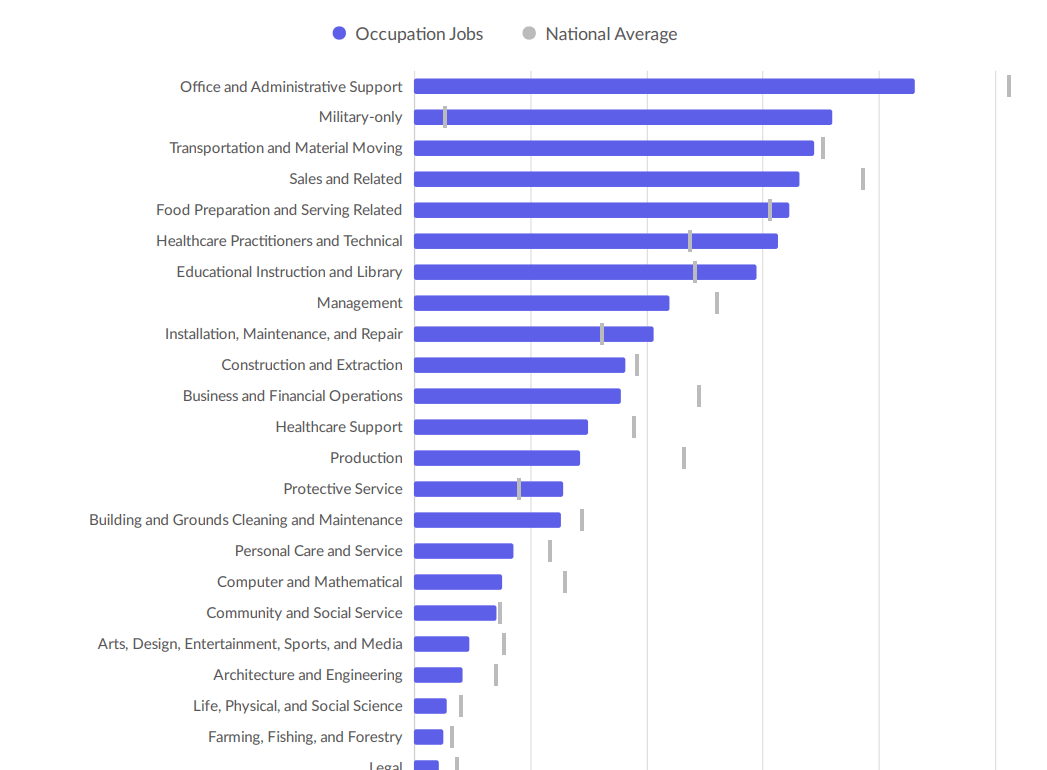 Education
Educational Attainment Q2 2022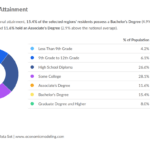 Regional Summary - Download
This one-page summary contains city, county, and state populations, age, veterans, disability, household income, educational attainment, and projected population growth.
Regional Demographic Profile
Source: 2020 Decennial Census, 2021 American Community Survey, 2015 American Community Survey, Texas State Data Center
2020 Population
2020 Population – 518,529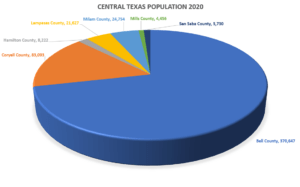 Bell County – 370,647
Coryell County – 83,093
Hamilton County – 8,222
Lampasas County – 21,627
Milam County – 24,754
Mills County – 4,875
San Saba County – 4,456
Source – 2020 Decennial Census