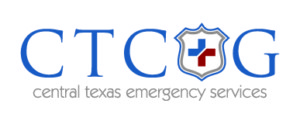 The Central Texas Council of Governments 9-1-1 Rural Addressing Department serves all rural sections of the region which are Bell, Coryell, Hamilton, Lampasas, Milam, Mills and San Saba.
Please be prepared to supply three (3) or more of the following for address requests:
An established driveway is required
GPS-enabled photo
GPS coordinates of established

driveway and structure location

(How do I get GPS coordinates?)
Adjacent addresses and their distance and direction in relation to the requested site address
Property ID number or filing name (How do I find the property ID?)
Street location of address request
Distance and direction to at least one intersection
Distance of site off main road
If you need to verify or have a rural address assigned, please download and complete our Address Request Form and email it to us at 911Addressing@ctcog.org.
Adobe Acrobat is required to fill out the address request form, click here to download the free software application.
"Why can't my GPS find my address?" Click here to learn more.
If a 911 Specialist is unable to receive your call, please leave a message and the call will be returned within two business days. Your address request will be processed within ten business days, unless further information is required.