Geographic Information Systems (GIS)
The Central Texas Council of Governments uses GIS to support emergency response, economic development, and project planning throughout the seven county region. The GIS program is also tasked with development of solutions for member entities involving GIS and various forms of technology.
GIS Services
The Central Texas Council of Governments provides a range of services to our regional partners, assisting them with municipal planning, emergency preparedness, demographic analysis, and environmental protection. See all of our services below.
9-1-1 Addressing
Emergency Response
Hazard Mitigation
Transportation Planning
Demographic Analysis
Population Projections
Economic Trends
Land Use & Zoning
Boundary Updates
Elevation and Topography
Environmental Issues
Aerial Imagery
Large-Format Printing and Scanning
GIS Mapping Request GIS Map Request Form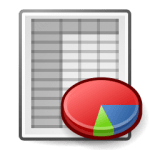 Our Demographic Profile lists estimates from the 2015  American Community Survey and covers a range of categories, including the 2010 Census population and projections from the Texas Demographic Center.
Last updated 1 Sep 2017.
CTCOG Demographic Profile
PDF, 244kb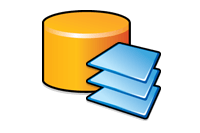 Regional data in Geodatabase (GDB) Format. Includes City limits and ETJ, Commissioner, Justice of the Peace, and Voting Precincts, Counties, Fort Hood, Roads, Railroads, Rivers, and Lakes.
Last updated 5 October 2017.
CTCOG Geodatabase
(Compressed GDB file, 15MB)
Our maps and GIS datasets are provided by CTCOG for informational purposes only and no guarantee of accuracy or completeness is intended or implied. The data is provided "as is", and may be subject to updates and/or refinement. The data may not be suitable for legal, surveying, or engineering purposes.
GIS & Mapping Staff
GIS Technician I
Tanja Broom
Office: 254-770-2420
Email: tanja.broom@ctcog.org
GIS Supervisor
Jesse Cathell
Phone: (254) 770-2377
Email: jesse.cathell@ctcog.org
GIS Technician II
Daniel Smith
Office: (254) 770-2362
Email: daniel.smith@ctcog.org