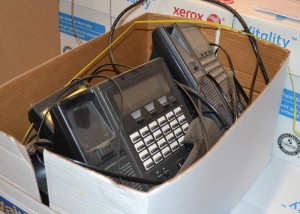 The Central Texas Council of Governments Resource Conservation program encourages everyone to responsibly dispose of hazardous waste and trash. Our goal is to prevent contamination of our streams, rivers, and lakes while also reducing the amount of waste delivered to the landfill. Our commitment to meeting those goals runs deep; our team goes beyond just processing the usual state forms and reports.
Recently, CTCOG engaged Goodwill to help us get rid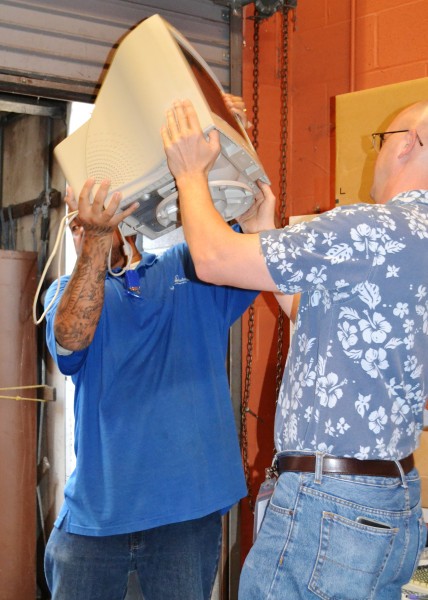 of outdated or broken office equipment. They employ a team of people to determine what items can still be used and what should be recycled. When possible, they refurbish and re-sell things like old computers, monitors, and printers. If something cannot be repaired, they dismantle it into the various components for sale to commercial recyclers. For example, your desktop computer contains different kinds of metals in the frame, the wiring or the circuit boards that are worth money. Copper and aluminum can be very valuable once the device is fully dis-assembled. The Goodwill environmental program diverts more than 285 tons of electronic waste from landfills every month!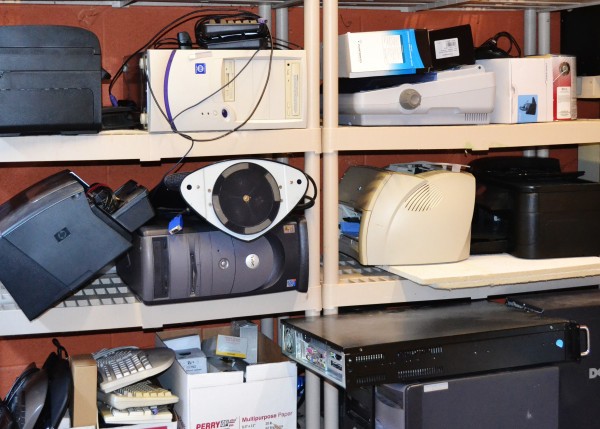 CTCOG's Solid Waste Coordinator worked with people in our Admin, Housing and Aging Divisions to identify and collect items that could be recycled.
Our IT administrator wiped hard drives to remove any sensitive information, while our employees stockpiled 20 computers, 4 laptops, 16 printers, 10 monitors, 10 keyboards, and several boxes of old telephones, wires, chargers, and small electronic devices.
You Can Recycle, Too!
You can contact your local Goodwill donation center  to drop off items or to schedule a pick-up. You can also recycle your old devices at electronics retailers and manufacturers – state law requires them to accept used household electronics for recycling.