Follow the Yellow Brick Road down to the Belton Senior Expo 2015.  The Wizard of Oz theme this year features two guest speakers. The first speaker, Dr. Javier E. Banchs, Director of Electrophysiology and Pacing for the Central Division, of Baylor Scott & White will speak on Atrial Fibrillation.
Atrial fibrillation occurs when rapid, disorganized electrical signals cause the heart's two upper chambers to contract very fast and irregularly causing poor blood flow to the rest of the body.
During atrial fibrillation, the heart's two upper chambers beat chaotically and irregularly — out of coordination with the two lower chambers of the heart. Symptoms often include heart palpitations, shortness of breath and weakness or you may not experience any symptoms at all.
Episodes of atrial fibrillation can come and go, or you may develop atrial fibrillation that doesn't go away and may require treatment. Although atrial fibrillation itself usually isn't life-threatening, it is a serious medical condition that sometimes requires emergency treatment and can lead to other complications such as heart failure and stroke. Treatments for atrial fibrillation may include medications and other interventions to try to alter the heart's electrical system.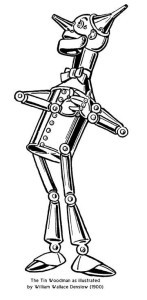 Born in Caracas, Venezuela, Dr. Banchs graduated Magna Cum Laude from the Universidad Central of Venezuela. He then moved to the United States to train in internal medicine at the Albert Einstein College of Medicine in New York. He completed two fellowships, the first in cardiology at the University of Louisville in Kentucky, and the second in cardiac electrophysiology at Pennsylvania State University in Hershey. He then went on to work for Pennsylvania State for seven years after which, he joined Baylor Scott & White in 2014. He has published over 25 manuscripts in peer-reviewed scientific journals. His career focus is management of cardiac arrhythmias, cardiac pacing, and prevention of sudden cardiac death.
Dr. Banchs will speak at the Belton Senior Expo, Tuesday, September 22, at 9:30 a.m. upstairs in the Special Events room which does have elevator access.
For more information on the Belton Senior Expo, please visit: http://seniorexpobelton.com/