If you do, then you need to join Leadership Central Texas!  Leadership Central Texas (LCT) highlights opportunities for regional public service by exposing participants to various programs, planning activities, infrastructure resources, and social services in the 7-county region.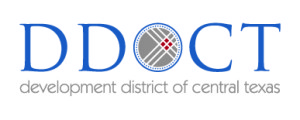 To be eligible, an applicant must fulfill one of the following requirement(s):
Completed a local leadership program in his or her community,
Be approved on a case-by case basis by the LCT committee, or
Be a past/present elected official of his/her community, region or state.
Topics are taught with active participation from leaders serving on regional boards, committees and organizations.  Once the three-day course is complete, participants are better able to match their interests and skills with various service organizations to insure the growth and future well-being of our Central Texas Region.
2016 Class Dates (subject to change if needed):
Thursday, June 16, 2016
Thursday, July 21, 2016
Thursday, August 18, 2016
For additional information, see the attached application form:  LCT Application  or contact Jim Martin at 254-770-2364.