Facing Alzheimer's is not easy. There are many hurdles ahead but thankfully, there are also many resources. One such resource awaits you at the end of the Yellow Brick Road which leads to the Belton Senior Expo on Tuesday, September 22, 2015. Guest speaker, Dr. William D. Nash, will present his personal story as he faces this possible diagnosis himself.
Dr. Nash, a family physician, has practiced the past 25 years in Arkansas, Temple and Austin. He completed his bachelor of science in biology at the University of California at Riverside before going on to medical school at the University of Arkansas in Little Rock. After completing his residency in Arkansas, Dr. Nash fulfilled a three-year obligation to the National Health Service before moving on to Kings Daughters Clinic in Temple and Belton. He then practiced medicine in the Austin and Cedar Park areas until 2010.
In 2010, Dr. Nash was diagnosed with early mild cognitive impairment (MCI) amnestic type that is thought be possibly due to Alzheimer's disease. He has a strong family history of Alzheimer's so he currently participates in a long-term study called the Alzheimer's Disease Neuroimaging Initiative (ADNI) and is an Alzheimer's disease advocate. The ADNI is the largest and most important Alzheimer's study to date.
Dr. Nash willingly tells his story, using it as a vehicle to discuss what work should be done, what new testing is available, what treatments are available (now and in the future) and what new research is being conducted. He and his team participate each fall in three Central Texas walks to end Alzheimer's.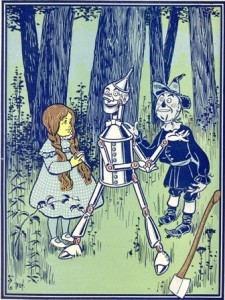 He and his wife live on ten acres in rural Burnet County where they enjoy green living, collecting rainwater for their personal use, and generating solar power for most of their electrical needs. They also enjoy organic gardening, hiking, traveling, and volunteering for Habit for Humanity and Meals on Wheels. His pastime as an active gardener and blogger, keeps him busy posting five days a week (one blog each week is dedicated to an Alzheimer's topic).
Dr. Nash will speak at the Belton Senior Expo, Tuesday, September 22, at 10:30 a.m. upstairs in the Special Events room which does have elevator access.
For more information on Dr. William D. Nash, please visit his blog: http://www.organicgreendoctor.com/
For more information on the Belton Senior Expo, please visit http://seniorexpobelton.com/ .