For Bell County businesses with 25 or fewer full-time employees and who experienced a revenue decline due to COVID-19, relief is now available through grants provided by Bell County. Eligible businesses must be located within Bell County, currently in operation or plans to reopen when eligible, and be considered a "non-essential business." The maximum amount awarded per business is $15,000, with total funding of $800,000 for the program.
The application may be downloaded here or at the Bell County website (www.bellcountytx.com). View the full eligibility criteria and use of funds below, and download the official Bell County Small Business Grant Program Overview here. Contact Ann Barge or Uryan Nelson of CTCOG for any questions.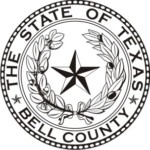 Coronavirus Relief Funds Small Business Grant
Program Overview
Bell County will be providing grants to small businesses. The maximum amount per business is $15,000 with a total funding amount of $800,000.
Eligibility Criteria
Must be a locally owned, independent business responsible for all revenues and expenses.
Must have 25 or fewer FTE (Full time equivalent) for payroll prior to disaster declaration.
Must have a current or anticipated revenue decline beginning after March 1, 2020, resulting from COVID-19 impacts.
Must have a physical and publicly accessible location within a commercial building or business district.
Must have been in continuous operation prior to a disaster declaration ordering the closure of your business.
Cannot be a home-based business.
If owner has more than one business, the owner is eligible to apply for only 1 business under this program. Business MUST be located within Bell County. Ownership defined as 20% or more. Application will include disclosure of all 20% or more owners.
Applicant must have no outstanding Bell County tax liens or judgments and will be required to self-certify to this.
Must currently be in operation or plan to reopen when eligible.
Must have been considered a "non-essential business" during disaster declarations

Examples include: Massage Establishments, Hair Salons, Tattoo/Piercing Parlors, Nail Salons, Bars, Restaurants, Breweries, Wineries, Small Retail Businesses, Gyms and Fitness Facilities, Indoor Amusement Facilities including Bowling Alleys, Pool Halls, and Movie Theaters; and Gig workers that own or lease an office space not located within a residence
Eligible use of grant funds
Payroll costs for employees
Contract labor
Supplier payments
Rent, lease, or mortgage payment (for real property used for business purposes, like storefront or warehouse, excluding personal residence.)
Rent, lease, or purchase payment for business property (e.g., delivery vehicle; food truck; kitchen equipment; technology, payment, and communications systems and equipment)
New or expanded technology applications and Wi-Fi services
Utility payments for business properties, excluding personal residence.
Reasonable costs for business operations (insurance, raw materials, marketing expenses)
PPE and sanitation supplies and equipment
Interest on other business debt obligations incurred before February 1, 2020, excluding personal residence
In the grant narrative, the applicant must answer the following:
How has COVID-19 impacted your business financially and organizationally?
How would you use this funding to mitigate the effects of COVID-19 on your business? Please include budget documentation to show how you would spend the funding.
Have you applied for funds elsewhere? Please explain why or why not. If you did receive funds elsewhere, explain the amount and how those funds are being used.
Did you have to close due to COVID-19 (this can include closures due to government orders or other COVID-19 impacts)? What was your closure duration? Please explain reasoning for any closures.
The Bell County Small Business Grant Application can be downloaded here or by going to the Bell County website (www.bellcountytx.com). The application may be submitted electronically to anna.barge@ctcog.org or mailed to: CTCOG, 2180 N Main Street, PO Box 729, Belton, TX 76513 Attn: Planning and Regional Services, Bell County CRF, (Questions can be directed to Anna Barge at anna.barge@ctcog.org or Uryan Nelson at uryan.nelson@ctcog.org).